Business Activity 
---
Since 2010 having business in Petrochemicals, Construction, Automation and Infrastructure industries. The Major activities involves the Sales promotion of various products. Company also imports certain goods and maintain stock.
Vision
---
To create a win-win situation for all stakeholders by way of saving time, money and energy without compromising the quality thru detailing and by using the latest means and technology.
Mission
---
To Provide and collect – quality and timely – information and product/service. This is the raw material for proper execution of any short term or long term or lifelong tasks/goals.
---
A Houston Based Company who are supplier and applicator of special purpose coatings for heat exchangers.
---
A Pune based organisation involved in designing and manufacturing automation products and SPM.
These are chemical earthing and also maintenance free. Suitable for residential complex and industries.
Double-walled Corrugated ( DWC ) HPDE Pipes as per IS 14390 part 2, suitable for cable protection to be buried underground.
These belts have omega shaped openings on one side. They work on sipon and capillary action and transport water from water logged area to low lying area near by.
Double walled Corrugated ( DWC ) HPDE Pipes as per IS 16098-2, suitable for Sewerage and drainage buried underground.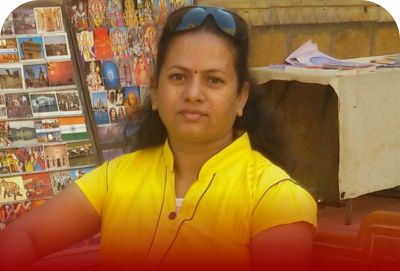 Mrs. Anjali Aute 
---
Mrs. Anjali Aute Proprietor of the company. She is Graduate in Zoology and passed out in year 1998. She is responsible for Back office activities and finance management.
Mr. Vijay Aute
---
Mr. Vijay Aute is co-founder of this concern. He is Mechanical engineer and has hands on experience of Sales and Marketing of Industrial and construction products for last 3 decades. With his experience and market knowledge he is heading the dealing with clients for Sales, Marketing and Services.
Contact Details
---
The company is located in city of Vadodara of Gujarat state, India. This location has close vicinity to many Industries. Also it is well contacted with many important business cities of India.
Reg. Address :
A-94, Saujanya Soc, GIDC-Vadsar Road,
Vadodara – 390010, Gujarat, India
Correspondence Address :
Vijay Aute, D 603, Narayan Aura, near Sai Sarjan,
behind D H Motors, Sun Pharma Road,
Vadodara- 390012, Gujarat, India.
Call : +91 – 94285 84643
E Mail : [email protected]